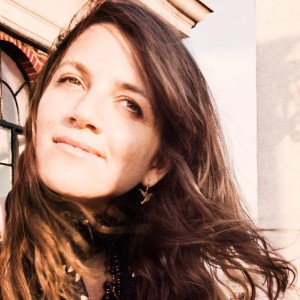 Dana Levy was born in Tel Aviv and Lives and works in New York. She completed her Post graduate in Electronic Imaging at the Duncan of Jordanston College of Art Dundee University, Scotland, and holds a BA from Camberwell Art College- University of the Arts London
Awards include 2017 City of Budapest talent Award, 2013 Beatrice Kolliner Young Artist Award from the Israel Museum, 2010 Dumbo Arts Festival best studio award, 2008 Young Israeli Artist Award, 2006 Hamburg Short Film festival jury award.
Solo shows and solo screenings:
2017
Impermanent Displays – 8 recent videos at Art Market Budapest- Invited as Guest Of Honor
This Was Home screening & discussion with Joseph Del Pesco Contemporary Jewish Museum San Francisco
This Was Home screening & discussion with with director of Institute of Jewish Creativity Rotem Rozental at the American Jewish University Los Angeles
2016
Talk and screening -Conversations From The Edge- School of Art Institue Chicago- Gene Siskel Film Center
2015
AIRIE Wild Billboard, Wynwood Miami featuring Emerging From The Swamp
Literature of Storms, Israel Museum in Jerusalem solo project curated by Noam Gal
2014
Impermanent Display, Petach Tikva Museum of Art; Curated by Hila Cohen Schneiderman.
2013
The Wake, Wexner Art Center Columbus OH
The Wake & Dead World Order" ProjectSCREEN Oklahoma Museum of Art
Documentary Film by Dana Levy No Man's Language- Tranzitdisplay Gallery Prague
2012
World Order, CCA Tel Aviv Israel 2012;
The Fountain/The Wake- Ron Mandos Gallery Amsterdam,
The Fountain, Braverman Gallery Tel Aviv
Loop art fair Barcelona 2012
2010
Wild Thing, Nicelle Beauchene NYC 2010,
2008
Habitat Tavi Dresdner Gallery Tel Aviv;
2004
After The End Haifa Museum of Art;
Back to the Sea Rosenfeld Gallery Tel Aviv
Group shows include:
2018
The World to Come , Harn Museum , Florida , curated by Kerry Oliver – Smith
To the End of Land, National Gallery of Modern Art , New Delhi , curated by Drorit Gur Arie and Or Teshuva
Intervention, SUBTE Gallery, Montevideo, curated by Juan José Santos
Contemporary Arabesque, The Museum for Islamic Art , Jerusalem , curated by Tamar Gispan
2017
Mage -Organized by Roxana Fabius, Radiator Gallery NY
Screen City Biennial – Migrating Stories  Stavanger, Norway curated by Daniela Arriado and Tanya Toft Ag
Data – Autarkic Economy at Hansen House Jerusalem Israel curated by MA Art Theory students Bezalel Academy
Lives Between- Center of Contemporary Art Tel Aviv curated by Joseph Del Pesco and Sergio Edelsztein
Oberhausen Film Festival Video Data Bank Distributors screening presented by Abina Manning
"Almost Home: Between Staying and Leaving a Phantom Land" at Dorsky Gallery Curatorial Programs curated by Shlomit Dror
"Untitled" Group show at Braverman Tel-Aviv Israel
"Fragmented Spaces, Spliced Identities"", Open University Campus, Raanana. curated by Yael Eilat
Sinkholes-  Center for Contemporary Art Arad, Israel Curated by Hadas Kedar
"Deconstructing Borders", curated by Maria Veits Student Palace, Dnipro, Ukraine
Lives Between- Kadist San Francisco curated by Joseph Del Pesco and Sergio Edelsztein
Surface Unrest -Miyako Yoshinaga Gallery NYC curated by  Alice Yi
Eccentric Spaces;  Riccado Costanini Gallery; Turin Italy curated by Elena Inchingolo and Paola Stroppiana
The Weight Of Things is exhibited at the Cairo Video Festival
Wax museum- Approaching celebrities Haifa Museum of Art Curated by Revital Silverman-Grun
2016
The 6th Biennale for Drawing in Jerusalem curated by Sally Heftel and Edna Moshenson
Residual Historical Haunting curated by Roxana Fabius and Humberto Moro Johannes Vogt Gallery NYC
EFA + Middle East curated by Bill Carroll opens at Shirin Gallery NY
Coup de Ville 2016 Triennial Sint‐Niklaas, Belgium. Artistic director: Stef Van Bellingen
More Strange Than True curated by Feildwork Collborative Projects; Chicago Park District's Pulaski Park
Still Life Art Cube Jerusalem
(Dis)Place Ashdod Museum of Art – curated by Yuval Beaton and Roni Cohen-Binyamini
Les Rencontres Internationales , Paris at Gaîté Lyrique
2015
Enchanted Space: Marilyn Minter, Dana Levy, Anna K.E organized by Barbara London at Fridman Gallery New York.
Evening Star- Peekskill Project 6 Peekskill NY
Artissima Braverman Gallery Torino, Italy
Imagining Eden Norton Museum, West Palm Beach, FL
Auto Body, Faena Art Center, Argentina
2014
Auto Body Art Basel Miami week
Recapturing the Scenic Wilds Wave Hill, NY
Repurposing the Wunderkammer: Harn Museum of Art Gainesville.
Flaherty NYC – Waste, and Other Forms of Management -Anthology Film Archives
International Biennial of Contemporary Art of Cartagena de Indias Columbia
2013
"The World And It's Things In The Middle Of Their Intimacy" Fridman Gallery New York,NY
"Collecting Dust" Israel Museum Jerusalem.
The Compromised Land:Recent Photography & Video from Israel The Neuberger Museum, NY
Tribeca Film Festival-Shorts: Let There Be Light: The Cycle of Life
International Festival for Art and Alternative Visions, the Tokyo Metropolitan Museum of Photography
Rotterdam Film Fest, The Netherlands
Oberhausen Film Festival, Germany
2012
Rencontres Internationales Paris/Berlin/Madrid Palais de Tokyo Paris, France
"Unnatural" Bass Museum, Miami, Florida
"Cabinets of Wonder in Contemporary Art: From Astonishment to Disenchantment" Herzliya Museum of Contemporary Art Israel ;
Rencontres Internationales  Haus Der Kulturen Der Welt, Berlin
"Art and Social Activism": Curated by Nicholas Cohn in collaboration with Chashama
"Afterwards" Total Museum Seoul, Korea
"Magic Lantern: Recent Acquisitions in Contemporary Art" Israel Museum, Jerusalem.
2011
Rencontres Internationales Paris/Berlin/Madrid, at the Centre Pompidou /or/ at the Gaîté Lyrique".
One Two and … Three Mani house, Tel Aviv ArtTLV bienalle
"Israel from Within and from Without"- Rubin-Frankel Gallery, Boston University curated by Rinat Harel
2010
Kassel dokfest festival
LUSH LIFE Invisible Exports Gallery NYC
Seven Easy Steps: Artistic Masterpieces : Horton Gallery NYC
Rotterdam Film Festival
Trembling Time: Recent Videos from Israel- Tate Modern London Homeless Home- Museum on the Seam Jerusalem
Shelf Life -Haifa Museum of Art curated by Tami Katz Freiman and Rotem Ruff
2009
Hugging and Wrestling: Israeli Contemporary Art MOCA Cleveland
Nuit Blanche Paris, France
Seafaring-Route Artneuland Gallery, Berlin, Germany
2008  
Open Plan Living Helena Rubinstein pavilion, curator: Andrew Renton
Media Forum, Moscow Film Festival, Russia;
Art of the State The Jewish Museum Amsterdam,& Brussels;
The Homes of Others Ticho House ,Israel museum Jerusalem
Dead End, The Leroy Neiman Gallery, Columbia University NYC
2006
Legal Aliens, Smack Melon Gallery, NY, Spaces Gallery, Cleavland,Ohio
Hamburg Short Film festival
Videoland Artneuland Gallery, Berlin
Mediterranean Film Festival of Montpellier, France
Work/Slavery Museum On The Seam, Jerusalem curated by Rafi Etgar
Impakt Film Festival Utrecht, Holland
Disengagement Tel Aviv museum of Art, Israel
VideoZone- The exhibition; Israeli Biennale for Video Art;
6e Manifestation Internationale Video et Art lectronique, Montreal
26th Mediterranean Film Festival of Montpellier
2003 The Promise the Land ,OK Contemporary Art, Linz Austria curated by Stella Rolling
Artist Residencies
2014 AIRIE Everglades National Park
2014 Wave Hill Workspace residency New York, NY
2012-2013 LMCC Workspace NYC
2011 Le Havre/ New York. Regards croisés
2011 Art Omi
2011 I-park, Connecticut
2009-2010 Triangle Arts Association NY
2007 A.I.R O'artoteca Milan, Italy;
2007 Berlinale Talent Campus Berlin2006 Routes: reports from the land of dreams initiated by Harm Lux
2005 Hotel Pupik Austria
2004 Museum Quartier Vienna, Austria
2003- OK center for Contemporary Art, Linz, Austria
2001 Atlantic Center for the Arts
Public Collections
American University Washington DC
Israel Museum Jerusalem Israel
Tel Aviv Museum Of Art israel
Petach Tikva Museum of Art Israel
Shpilman Institute For Photography Israel
Museum of Modern Art André Malraux, Le Havre France